Braille Project // Ted Glaser, Henry Magnuski, and Fred Luconi
Henry Magnuski worked as an RA on "Project MAC" (which later became the "Multics" time-sharing system developed by MIT during the 1960's. His work centered around connecting the MIT Embosser to a PDP-8 so that it would function as if it were just another ASR-33 terminal. Henry's Google+ page has seven photographs which illustrate his work during this time period. Notice how different the embosser looked from the MIT Braillemboss, which came later.
Fred L. Luconi wrote the software for the braille translator under the direction of Ted Glaser through the Center for Sensory Aids Development and Evaluation at MIT. Fred's undergraduate thesis is titled A Real Time Braille Translation Systems (MIT: June 1965)
Presentation by Henry Magnuski about PDP-8/Time sharing/Braille printer; May 25, 1966 (pdf page 48) This may be one of the first public presentations of a computer system that could be used interactively with a "grade 1.8 braille translator".
Small Computers and Grade Two Braille -- Ted Glaser; Nov 18 1966 (pdf page 22) This page is from Proceedings of the Braille Reserch and Development Conference, MIT Sensory Aids Center, Nov 18 1966
Henry Magnuski Photos (from Google +)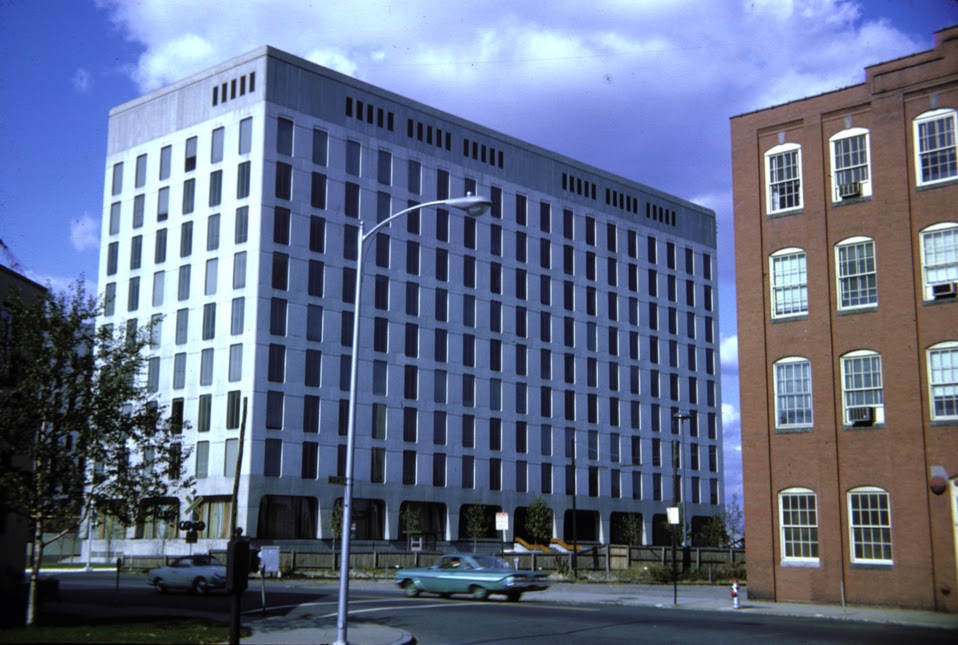 The building in Kendall Square for Marvin Minsky's Lab (6th floor) and Project MAC -- More on this building
---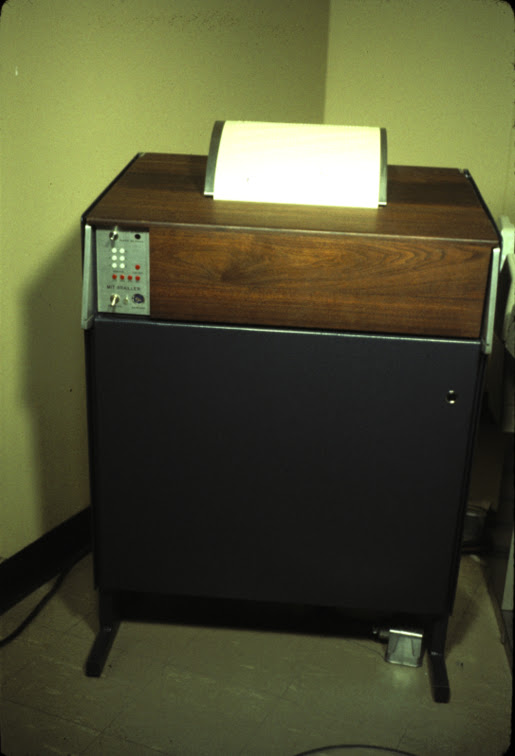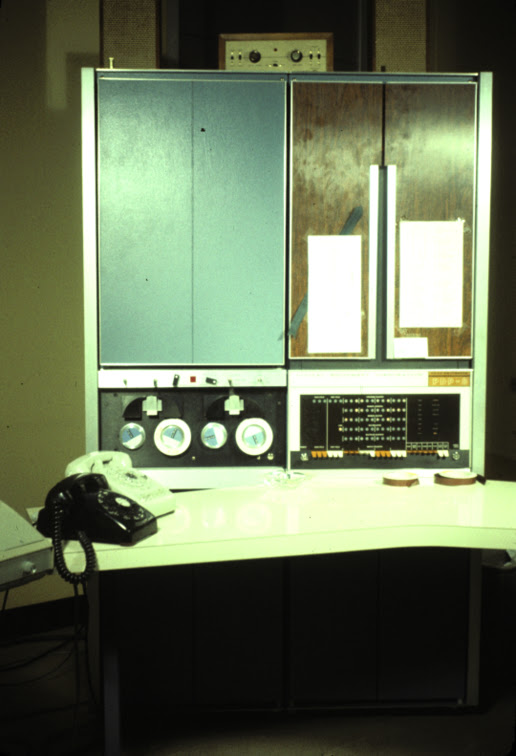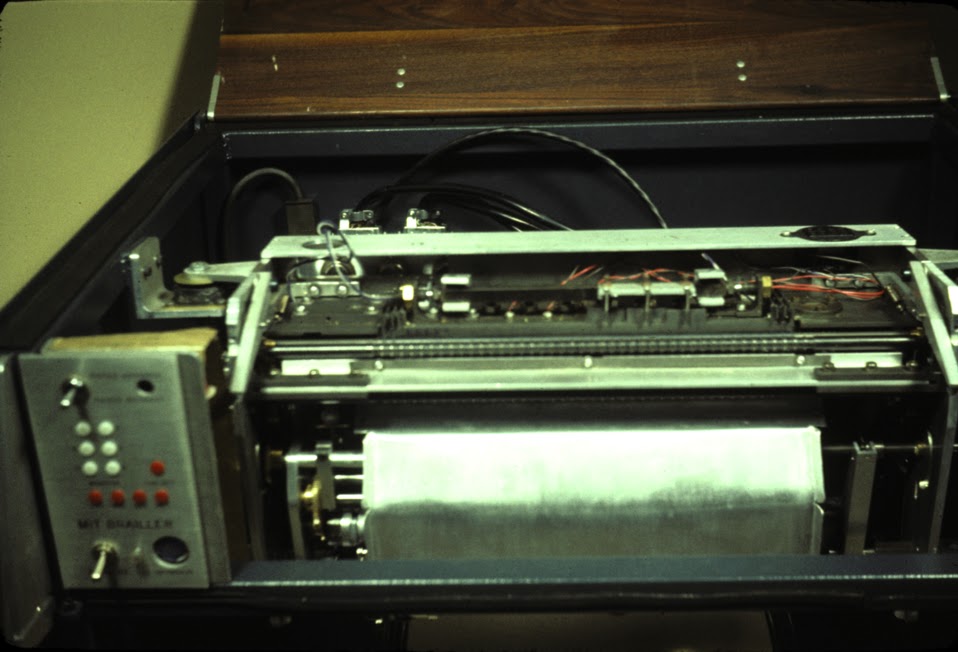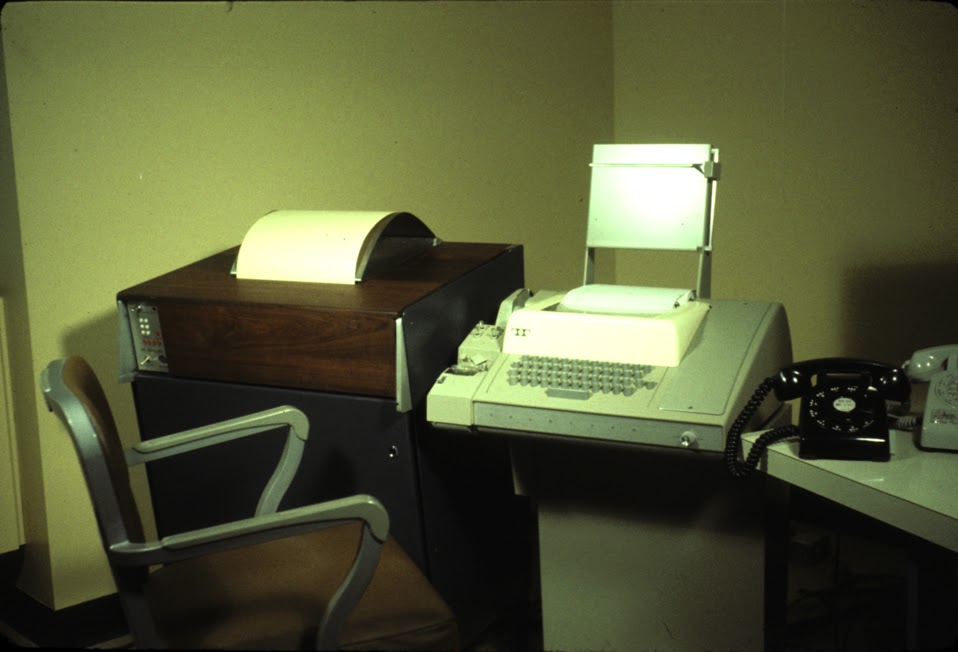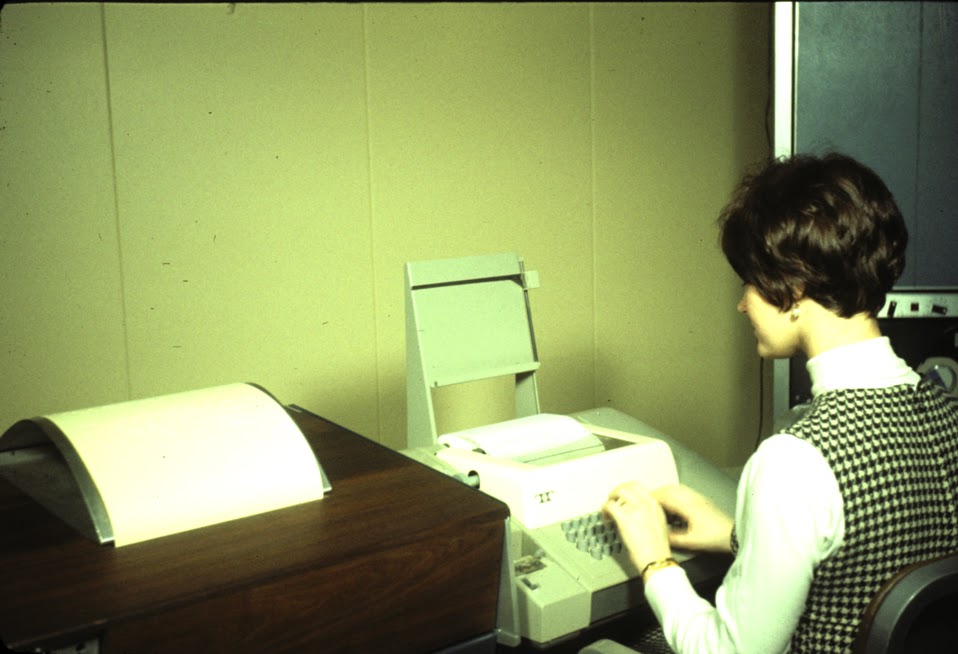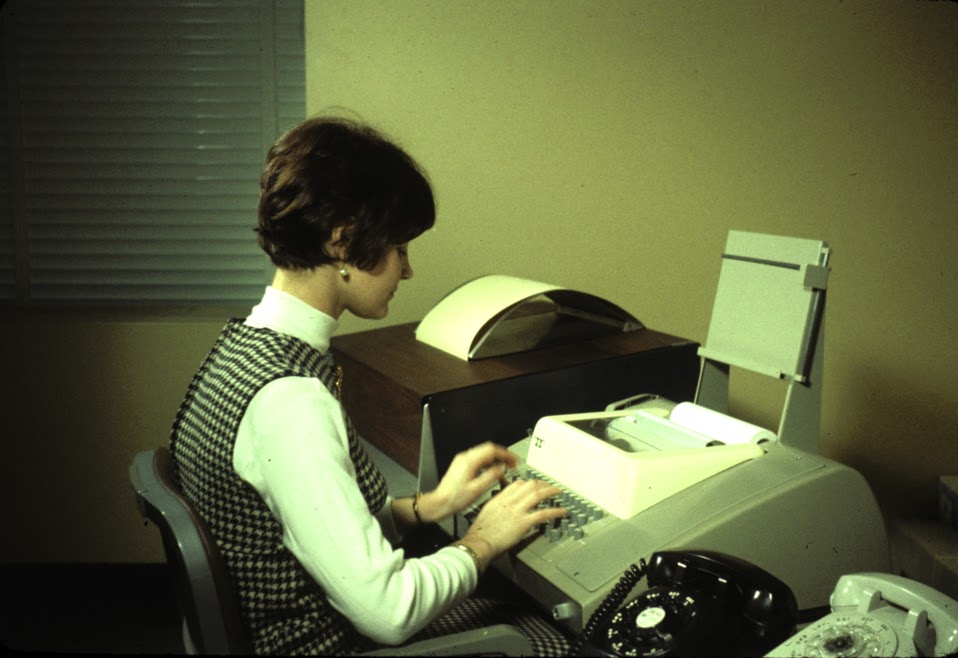 ---
August 17, 1967: The Morning Record, Meriden Conn.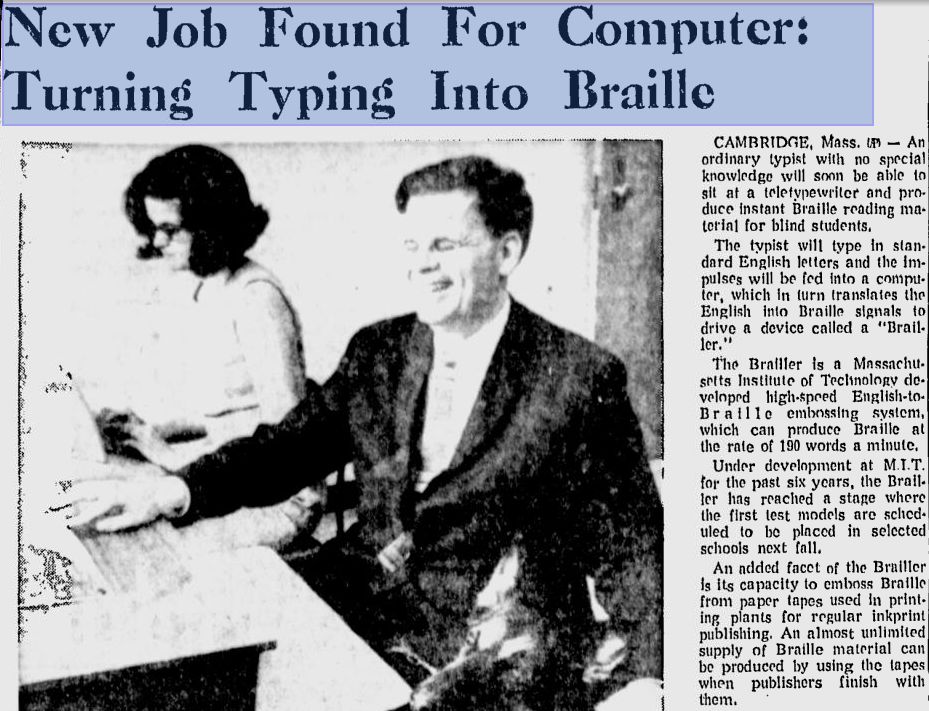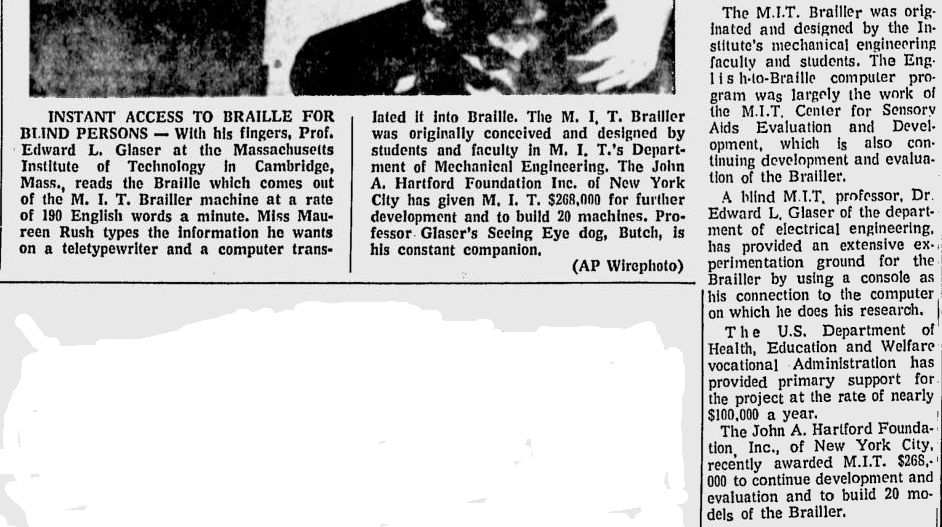 ---
July 31, 1981: The Milwaukee Journal