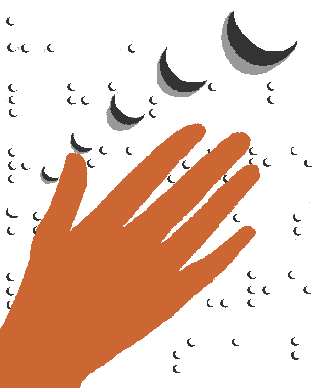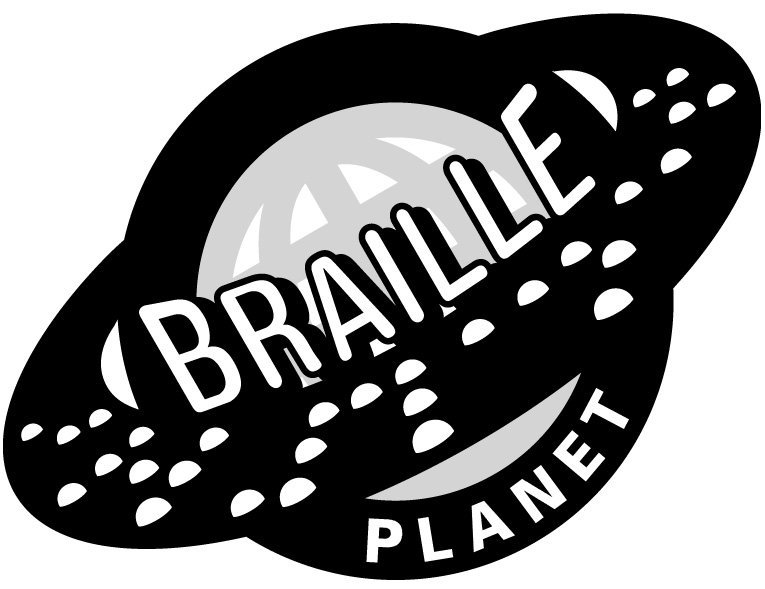 The Raised Dot Computing Newsletters
---
The Raised Dot Computing Newsletter were an important information vehicle in the early years of Raised Dot Computing. They covered a very broad range of subjects.
We invite you to look at the complete collection of Newsletters. These were converted form a stack of 5.25 inch of Apple II floppy disks into html in 1999-2000.
These Newsletters are copyrighted, but the copyright holders would like these materials to see the widest possible audience. You have our permission to copy these, but try to keep the original text as intact as possible.
Almost all of these newsletter were also produced on audio cassette. Some of the early ones were read by the voices of DECtalk. In one of the early audio newsletters, there was a feature not found in the print. Click here this special presentation.
Newletters 1-6: Feb 1983
Newletter 7: Aug. 1983
Newletter 8: Sep. 1983
Newletter 9: Oct. 1983
Newletter 10: Nov. 1983
Newletter 11: Dec. 1983
Newletter 12: Jan. 1984
Newletter 13: Feb. 1984
Newletter 14: Mar. 1984
Newletter 15: Apr. 1984
Newletter 16: May 1984
Newletter 17: June 1984
Newletter 18: July 1984
Newletter 19: Aug. 1984
Newletter 20: Sep. 1984
Newletter 21: Oct. 1984
Newletter 22: Nov. 1984
Newletter 23: Dec. 1984
Newletter 24: Jan. 1985
Newletter 25-26: Feb-Mar. 1985
Newletter 27: April 1985
Newletter 28: May 1985
Newletter 29-30: June-July 1985
Newletter 31: August 1985
Newletter 32: September 1985
Newletter 33: October 1985
Newletter 34: November 1985
Newletter 35-36: Dec 1985-Jan. 1986
Newletter 37: Feb. 1986
Newletter 38: March 1986
Newletter 39: April 1986
Newletter 40: May 1986
Newletter 41: June 1986
Newletter 42-43: July-August 1986
Newletter 44: September 1986
Newletter 45: Oct 1986
Newletter 46: November 1986
Newletter 47: December 1986
Newletter 48: January 1987
Newletter 49: February 1987
Newletter 50: March 1987
Newletter 51: April 1987
Newletter 52: May 1987
Newletter 53: June 1987
Newletter 54-55: July/August 1987
Newletter 56-57: SEPTEMBER/OCTOBER 1987
Newletter 58: NOVEMBER 1987
Newletter 59-60: DECEMBER 1987/JANUARY 1988
Newletter 61: FEBRUARY 1988
Newletter 62: MARCH 1988
Newletter 63-64: APRIL/MAY 1988
Newletter 65: June 1988
Newletter 66-67: July/August 1988
Newletter 68-69: September-October 1988
Newletter 70-71: November-December 1988
Newletter 72-73: January-February 1989
Newletter 74-75: March-April 1989
Newletter 76-77: May-June 1989
Newletter 78-79: July-August 1989
Newletter 80: September-October 1989
Newletter 81: November-December 1989
Newletter 82: January-February 1990
Newletter 83: March-April 1990
Newletter 84: May-June 1990
Newletter 85: July-August 1990
Newletter 86: September-October 1990
Newletter 87: November-December 1990
Newletter 88: January-February 1991
Newletter 89: March-April 1991
Newletter 90: May-June 1991
Newletter 91: July-August 1991
Newletter 92: September-October 1991
Newletter 93: November-December 1991
Newletter 94: January-February 1992
Newletter 95: March-April 1992
Newletter 96: May-June 1992
Newletter 97: July-August 1992
Newletter 98-99: September-December 1992
Newletter 100: January-March 1993
Newletter 101: January-March 1994
Newletter 102: [never mailed]